Advanced SystemCare 16 Pro - 1 PC - Lifetime Subscription
Special Price
20,49 €
Regular Price
116,33 €
Disponibilidade:
Em estoque
Buy Advanced SystemCare 16 Pro - 1 PC - Lifetime Subscription Key.
This product includes one Advanced SystemCare 16 Pro key for 1 PC/ Lifetime Subscription. The key will be sent by email after purchase within minutes. Please check the spam or junk mail folder too.
Download Link: Advanced SystemCare 16 Pro
More information about download and installation you can find in the description below or in the delivery email.
Download Link: Official website
There is a lot to think about when it comes to maintaining the performance of your computer – so much that it can become an all-consuming task. If you would rather spend your time using and enjoying your PC, you should delegate the job of optimization and cleanup to a third party. And this is precisely where IObit Advanced SystemCare 16 can help you out.
The latest version of this incredible free collection of utilities adds support for Windows 11, but this re4lease is about more than just working with the latest version of Microsoft's operating system, There is an improved cleanup component that tidy up after a larger number of applications than ever before. There is also smart AI that not only makes the software faster and more efficient than ever, but also means that it is incredibly easy to jump into and start using straight away.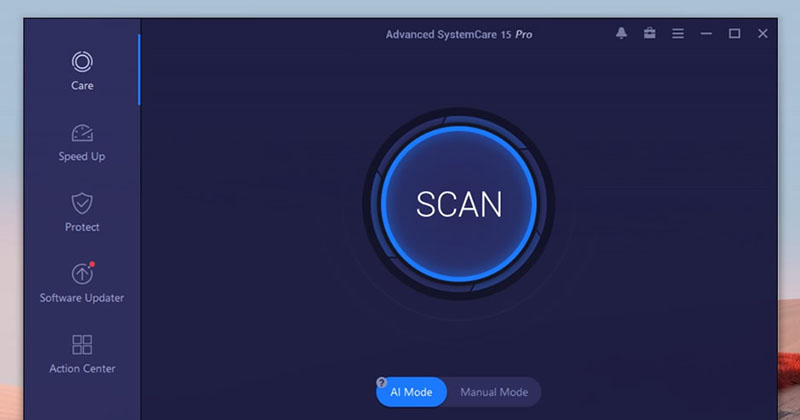 Features:
Clean Your PC with AI
"How to clean my Windows?" Let AI liberate your computer and save your time. In the new AI mode, Advanced SystemCare can make a personalized plan for you to scan and clear tons of junk files, unnecessary logs, and caches, leftovers from the third-party tools, browsers, including your Windows 10 system. It always learns from your optimization habits and PC performance status. Find out your PC problems and errors, then fix them all. A daily click brings you a fresh PC.
Speed up Your PC
Why your PC is so slow? The reasons are always one after another and you don't know all of them. Too many programs run at system startup. Unknown applications and services are running and occupying memory. Your hard disk is lack defragmentation... Advanced SystemCare can always fix them within one shot and optimize your PC with 30+ troubleshooters. Speedup, we mean it.
Protect the Data You Care About
The security of your privacy is the top priority. How to minimize the risks? Advanced SystemCare clears your privacy traces including saved passwords and disguises your fingerprints on 200+ programs and browsers, fixes the security vulnerabilities and exploits on Windows system, updates your programs to the latest version, and cautiously blocks access from suspicious programs to your sensitive data.
Boost Your Internet Speed
Suffering from sluggish video streaming and download speed? Boost Internet speed is an essential skill for everyone, especially those who work remotely from home. The Internet Booster in Advanced SystemCare spares no effort in diagnosing your PC and network, smartly increasing your Internet speed by maximizing network bandwidth with just one click.